MUSIC THE WAY YOU WANT IT.
Retail. Restaurant. Healthcare. Financial. National brands or mom-and-pops. Different businesses have different needs. We should know. After all, we've been delivering music to businesses for more than 80 years.
CHOOSE THE PLATFORM THAT'S RIGHT FOR YOU
(YAY FOR CHOICES!)
Want the latest and greatest streaming solution?
It's our specialty.
Don't want to rely on a broadband connection?
No problem.
Have multiple locations?
We have solutions for you.
From internet-based devices and music streaming to satellite and CD, our music delivery technology is designed to meet your specific business needs. And if your needs change down the line, we're experienced in completing platform conversions and scaling your solution to include additional locations.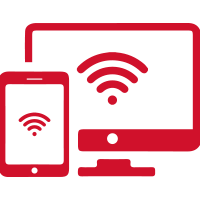 STREAMING MUSIC FOR BUSINESS: MOOD MIX
Device: Your personal laptop, tablet or smartphone
Ideal for: Clients who want a fast and simple solution
Use your own device (computer, tablet, smartphone)
Greater playlist control for the DIY-inclined
Real-time, automatic updates
Instant content management with personal device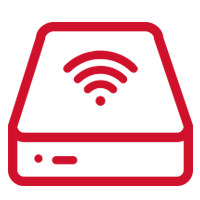 IP/HYBRID STREAMING
Device: ProFusion iS10
Ideal for: Clients who want the latest and greatest, added reliability; clients with multiple locations
Secure broadband connection
Greater playlist control
Greater reliability
Streaming technology benefits
Minimal bandwidth consumption
Mobile app integrations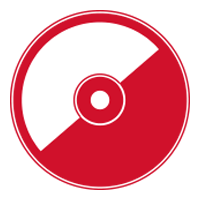 DISC
Device: ProFusion iS10 DVD
Ideal for: Clients who want quality without internet connectivity
Network independence
No broadband connection
Scheduled content updates
Reliable playback – music stored on device
Upgrade to internet connectivity at any time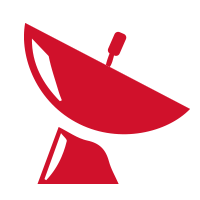 SATELLITE
Device: Encompass SR
Ideal for: Clients looking for disc-free and internet-free delivery
Network independence
No broadband connection
Scheduled content updates
Real-time content feed (satellite broadcast)
Rain-fade backup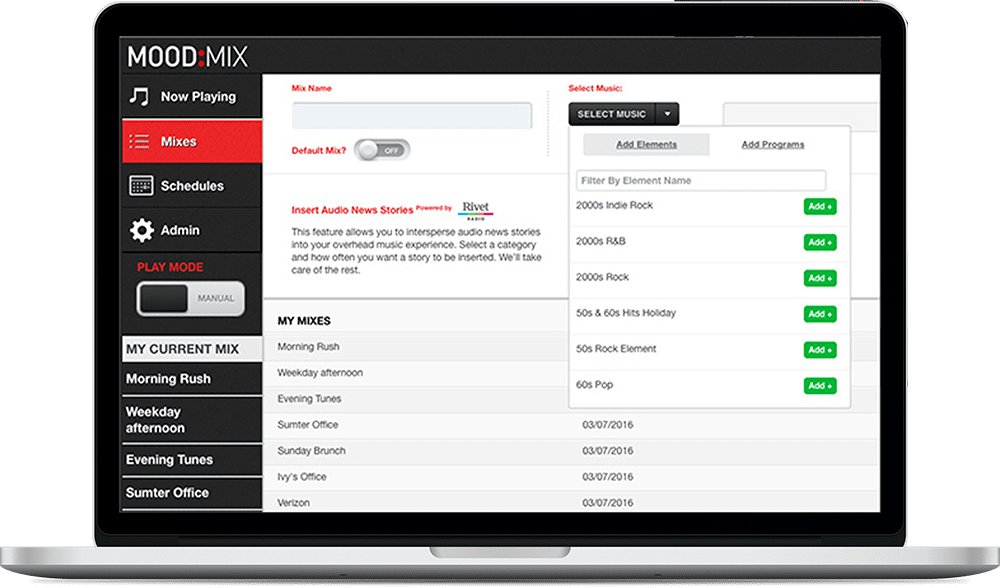 MOOD MIX DASHBOARD
For: Mood Mix, Mood Mix Pro
Device: Personal web-based device (Mood Mix), ProFusion iS (Mood Mix Pro)
Our intuitive Mood Mix dashboard gives you full control over streaming music from anywhere in the world with a web-based device.
See what song and artist are currently playing, block or like songs and use our innovative sliders to balance your mixes and fine tune your sound. You can create as many mixes as you like and schedule them to play at any time. Managing your music has never been this easy – or this fun.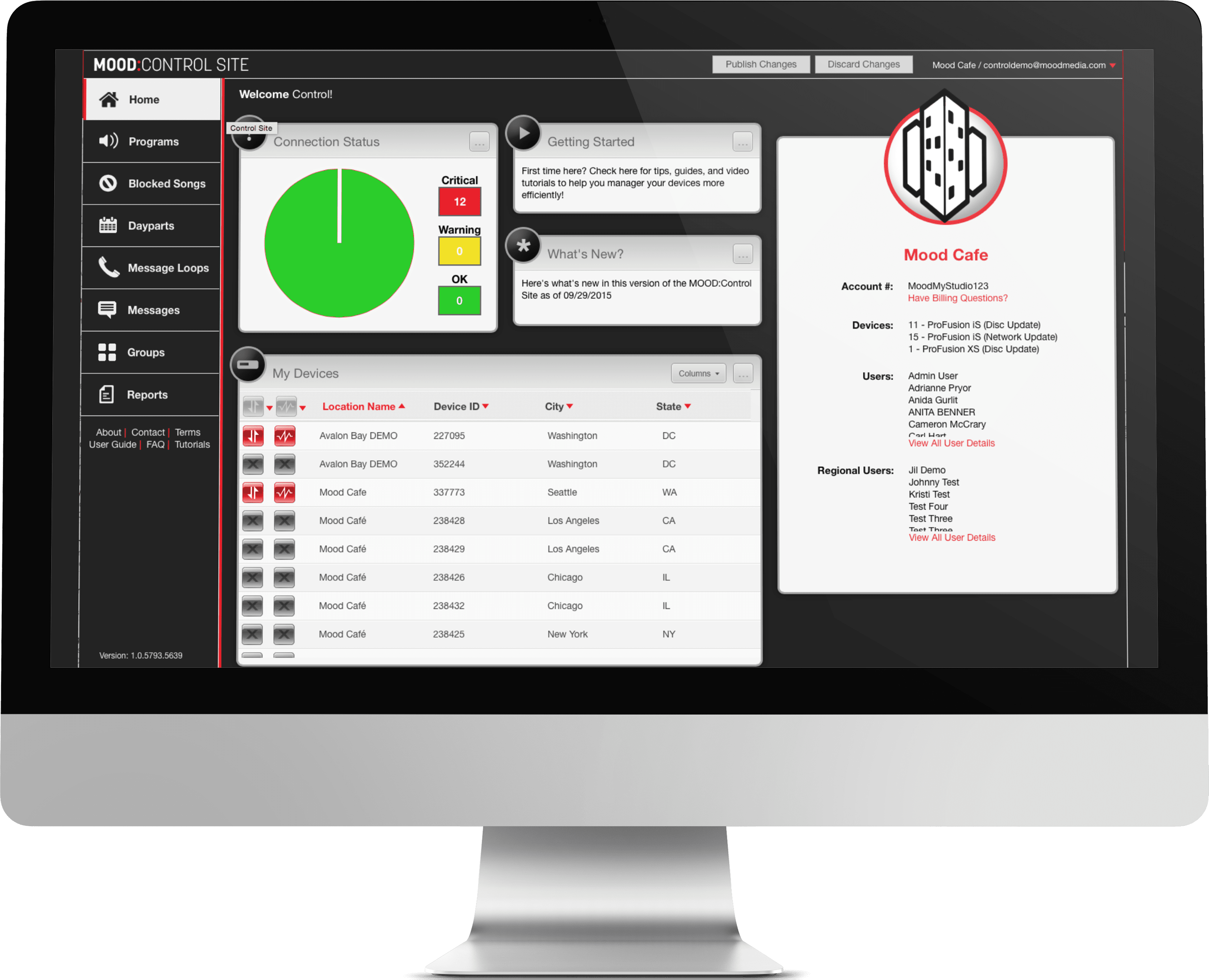 MOOD CONTROL SITE
For: Core, Custom Music
Device: ProFusion iS (Internet Only)
THE PERFECT PROGRAMME. Don't want to hear a certain song? No problem. Block it with a simple click. As always, all Mood programmes are pre-screened to ensure that there are NO TRACKS with explicit content or lyrics.
SECURE. A password protected portal maintains the security of your account information and settings. Plus, you decide who else in your organisation gets access.
FLEXIBLE. Default scheduling ensures your music plays week after week. Create dayparts and easily override schedules for special events and holidays. Manage independent zones to create different experiences throughout your business.
SCALABLE. Add locations, manage content and set user permissions at the corporate, regional or site level. Multiple message upload and flexible grouping allow efficient message scheduling for multiple locations.
TRANSPARENT. Browse all of the songs and artists in your programmes. View your on-site messages. Review and confirm your music and messaging schedules.
REPORTING. Run reports for all your devices, provide proof-of-play for messaging, confirm network connectivity and more.
СВЪРЖЕТЕ СЕ С НАС
Подобрете преживяването на Вашите клиенти с нашите озвучителни услуги. Свържете се с нас още днес.
СТАНЕТЕ ЧАСТ ОТ MOOD MEDIA