MOOD
:
RETAIL DIGITAL SIGNAGE
CONNECT

WITH PURPOSE


ENGAGE

YOUR CUSTOMERS


INSPIRE

THEM TO BUY

Driving greater sales in retail is about creating an engaging and memorable experience. Engage your customers with Mood's professionally-designed suite of retail digital signage solutions and bring your brand to life in exciting new ways – creating a highly immersive experience that consistently delivers huge results.
Best in class options for any size or scale
End-to-end solution: hardware and software
Award-winning graphics and CGI animation
Sleek professional templates for any application
Full-service content development and management
Professional design, mounting and installation
RETAIL DIGITAL SIGNAGE APPLICATIONS
Digital signage is not a one-size-fits-all solution. Our offerings are strategically designed to meet your specific needs. Whether you want promo boards for high-margin items, video walls and LED displays to bring the "wow" factor or a solution in between, Mood has you covered with stunning signage for any application.
Promo Boards
Video Walls
LED Displays
AFFORDABLE SOLUTIONS FOR EVERY INDUSTRY
No matter what you sell, Mood's innovative retail digital signage solutions make it easy and affordable to captivate your customers and promote your offerings in extraordinary ways. If you have a retail store front, then Mood has signage for you.
Specialty
Apparel
Department Stores
Grocery
Home Improvement
And much more.
Retail Content Solutions
CONTENT STRATEGY
Effective visual design is about more than reliable equipment, innovative technology and captivating graphics. We take a strategic approach to retail digital signage, considering your target customers, store traffic patterns and key business objectives to create an impactful, integrated solution.
CUSTOM CONTENT DESIGN
Mood specialises in designing engaging and effective custom content solutions for retail clients. Our in-house department of creative professionals offers full-service, custom content development, including graphic design, film, motion graphics/animation/3D, and photograph – for video, mobile or web applications. Additional capabilities include social media interaction, live content streaming, RSS feeds, touch screens and more.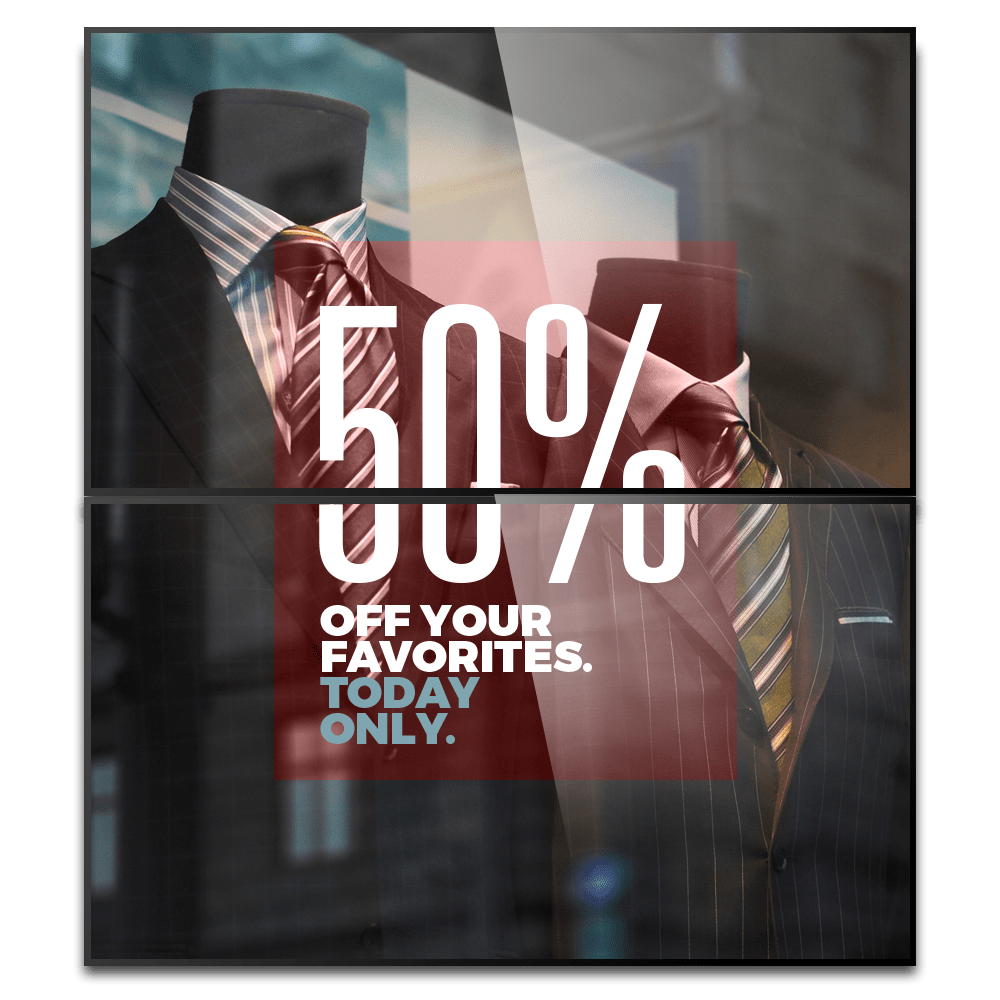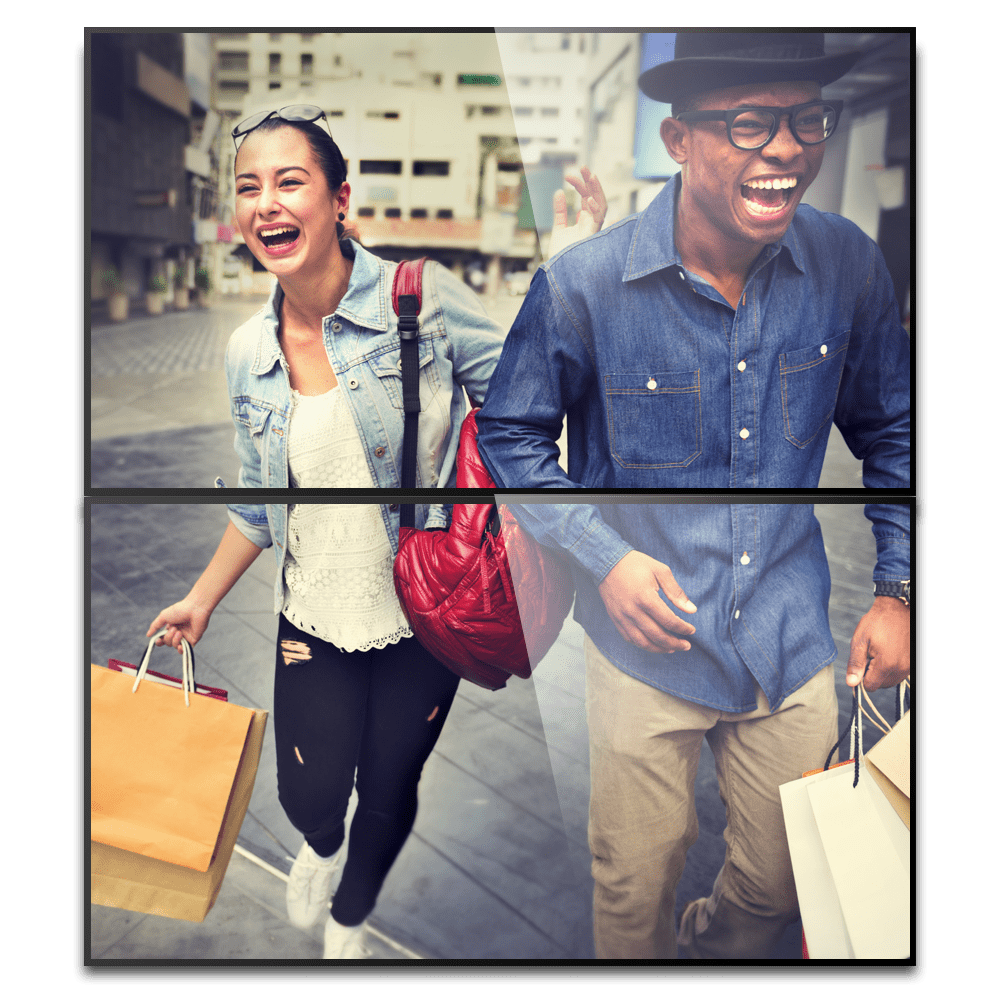 DIGITAL SIGNAGE TEMPLATES
We offer a wide selection of sleek professional templates for a variety of layouts, including L-wraps, multi-zone configurations and full-screen options. We can even create custom, fully-branded templates for your unique retail digital signage applications. The possibilities are endless with Mood.
CONTENT MANAGEMENT – MVISION
Our secure and intuitive MVision online portal makes content management a breeze. Quickly update and schedule content, apply dayparting and segment content at the corporate, regional, or store level – all with a few simple clicks.
COMMERCIAL-GRADE SCREENS
Consumer-grade screens may work for your home, but they just aren't designed to meet the demands of business use. That's why Mood provides and installs high-quality, commercial-grade digital displays and mounts from leading manufacturers to maximise viewing, appearance and reliability. We also offer recommendations on placement and strategy based on our expertise in creating results-driven retail customer experiences.
Designed for 12+ hours of usage per day
Rugged hardware = longer lifespan
Built-in cooling mechanisms for maximum performance
Robust manufacturer warranties and Mood protection plans available
СВЪРЖЕТЕ СЕ С НАС
Подобрете преживяването на Вашите клиенти с нашите озвучителни услуги. Свържете се с нас още днес.
СТАНЕТЕ ЧАСТ ОТ MOOD MEDIA